Menu
PASSHOLDER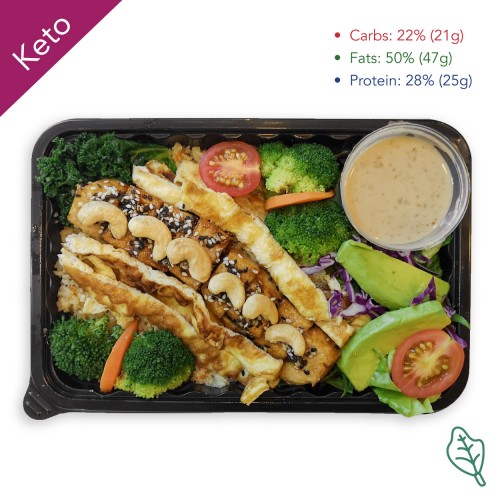 [ Vegetarian ] These unassuming teriyaki-coated softies are not to be underestimated. They will g..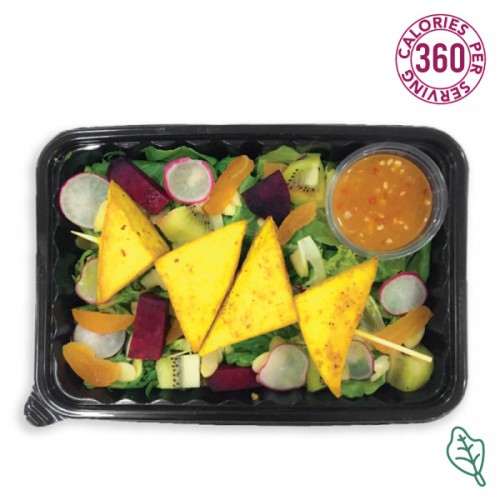 [VEGETARIAN] Kick out the lethargic feeling you have with Punch! This perfect stress reliever comes ..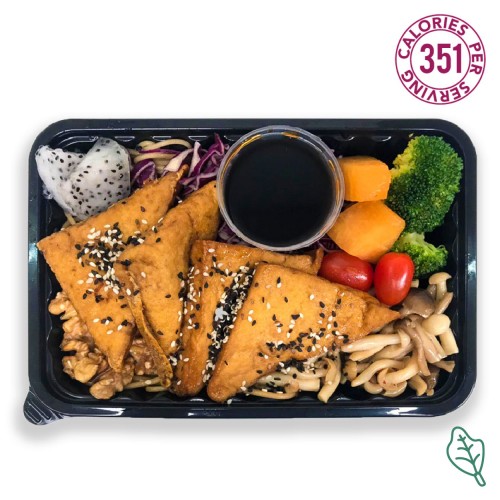 A vegetarian tofu dish like no other. Savour delicious honey glazed tofu on a bed of soba noodl..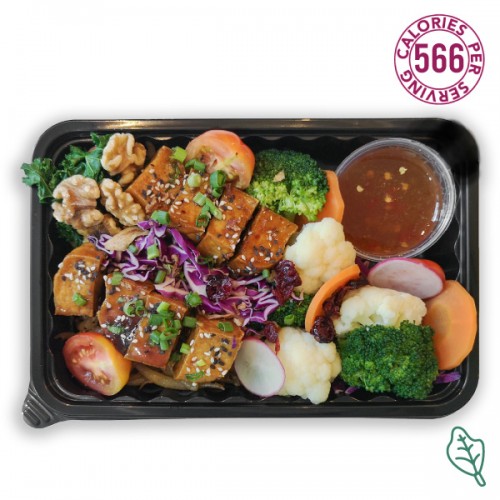 [ Vegetarian ] Hustle on with this meatless ensemble that will leave you feeling satisfied withou..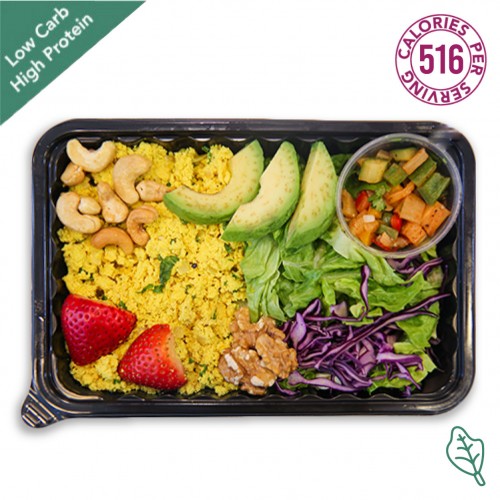 Enjoy this tofu egg bhurji with salad for your next inkling of craving for tofu. Ingred..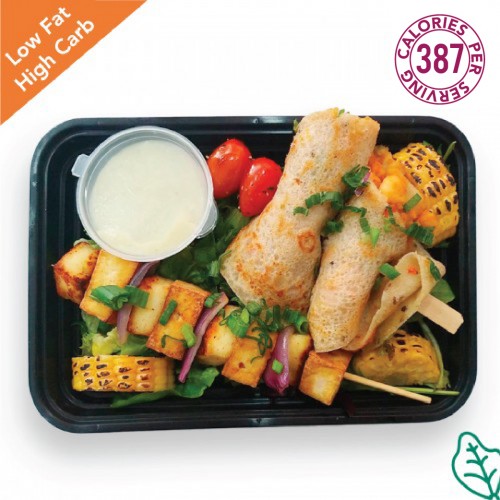 Grilly Cott Cheese Masala
LOW-FAT HIGH CARB MEAL Who says vegetarian has to be boring? Meet oats rawa dosa combined with ou..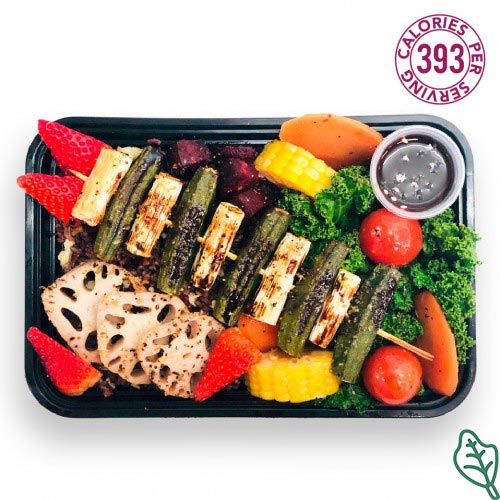 A lucky meal for a lucky lady. Ingredients: Grilled skewered okra and leeks Lotus root ..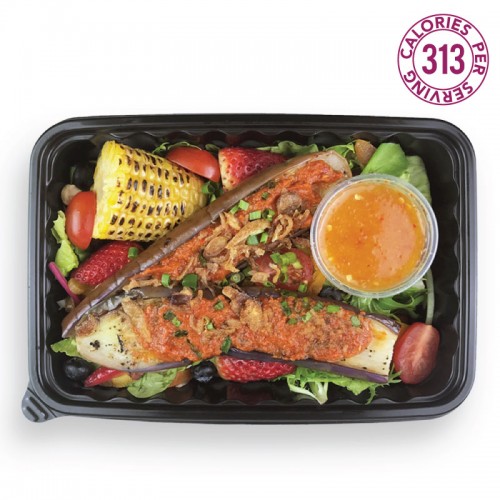 Grilled eggplant served with percik sambal, corn cob and mixed greens with spicy plum dressing. &..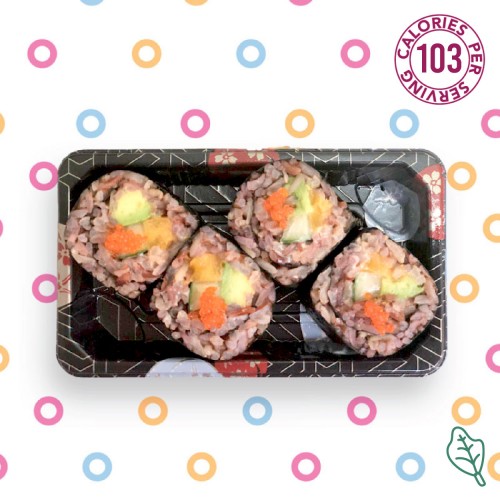 Vegetarian Maki with avocado, cucumber, mango, tobiko egg (unavailable) At ~100kcal per serv..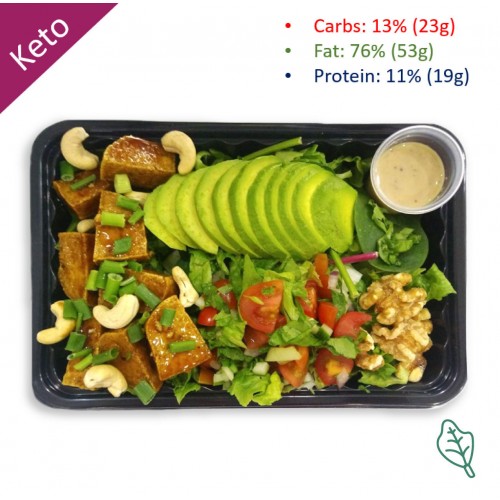 [KETO] Note: All keto meals macros reflect total carbs. Please refer to macro chart for dietary fibr..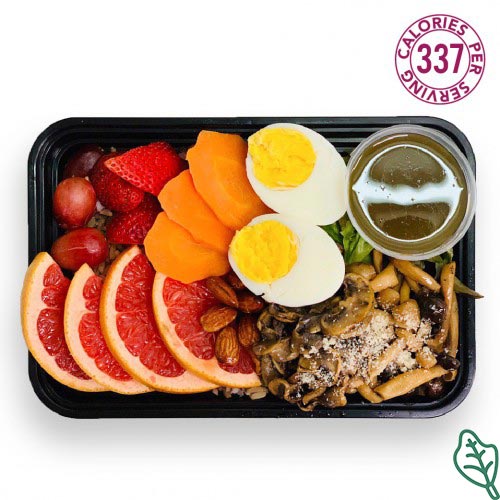 [VEGETARIAN] I miss you? No, we miss you! That's why we created 2 versions of this delici..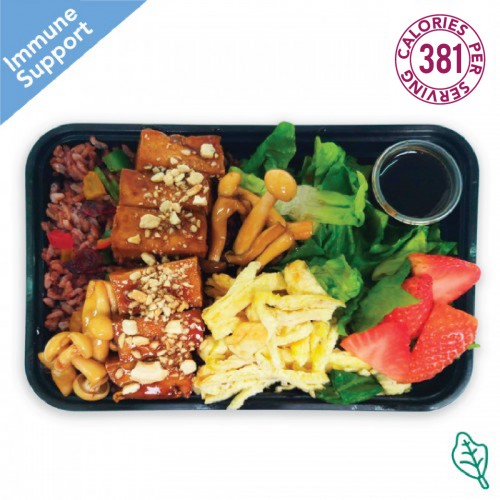 IMMUNE SUPPORT [ORDER EARLY TO AVOID DISAPPOINTMENT] Shimeiji mushrooms are a good sourc..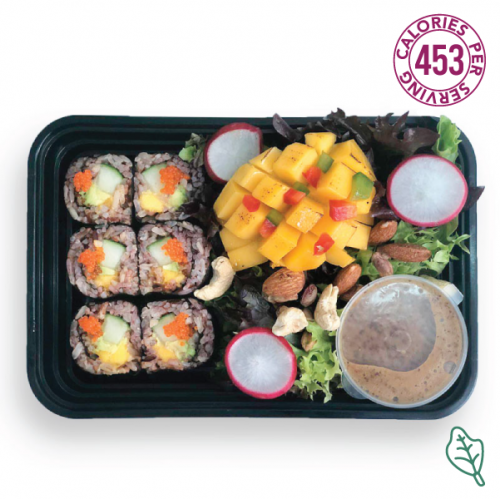 Stories and food often bring people together. What's your story? Ingredients: Vegetar..