Menu
CROWD FAVOURITES!
Vegetarian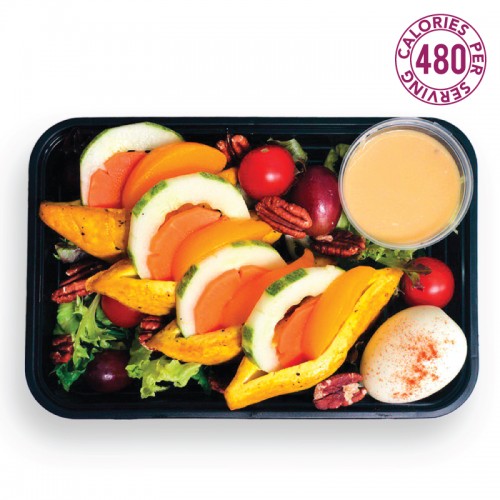 Our stuffed tofu drizzled with soya sauce and our poached egg will fulfill your protein needs for th..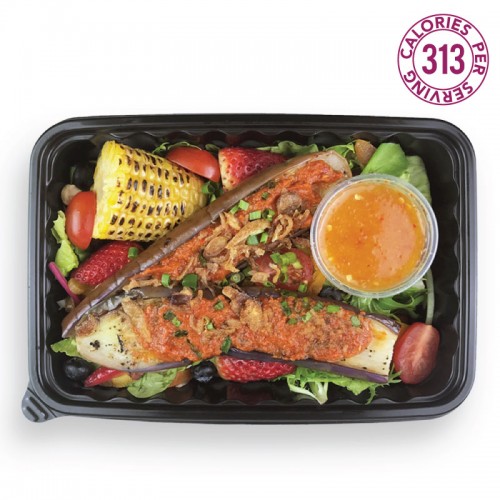 Grilled eggplant served with percik sambal, corn cob and mixed greens with spicy plum dressing. &..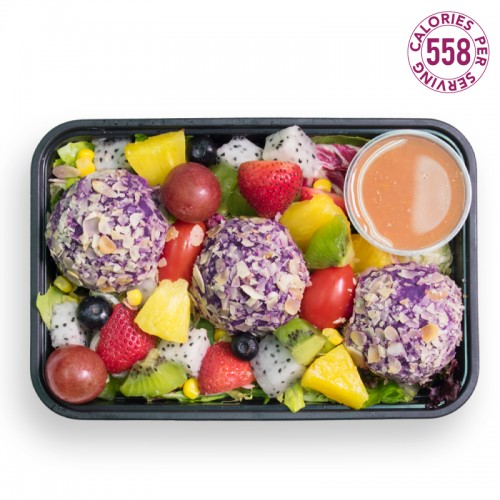 Joker! HK – created by our Hong Kong chef. This vegetarian meal is soo good. It is no ..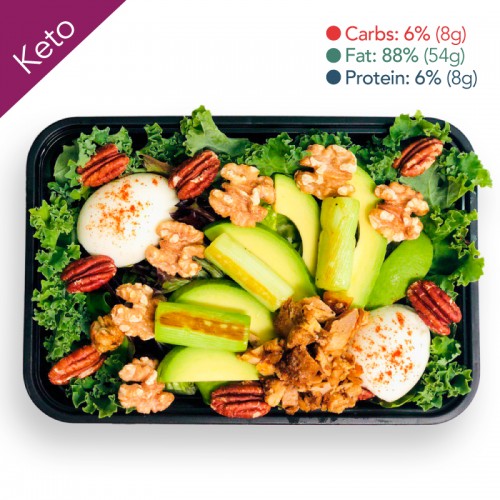 Omega-3 powerhouse. Ingredients: Hard Boiled egg Chicken cubes Paprika over the egg P..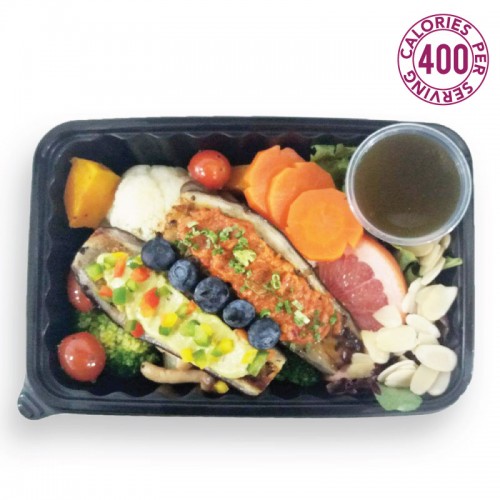 Love…. with all your heart & soul. Ingredients: Eggplant with sambal percik..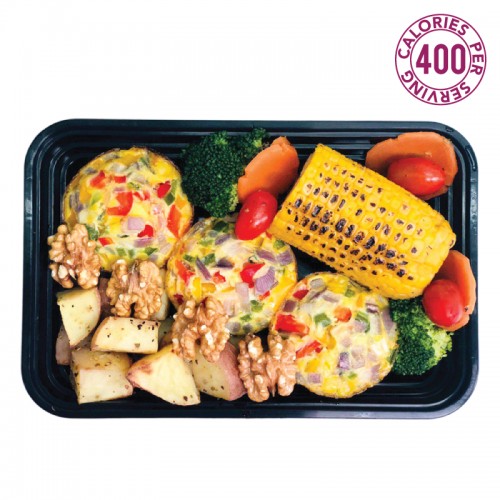 You should never have to skip the most important meal of the day just because you're on a budget..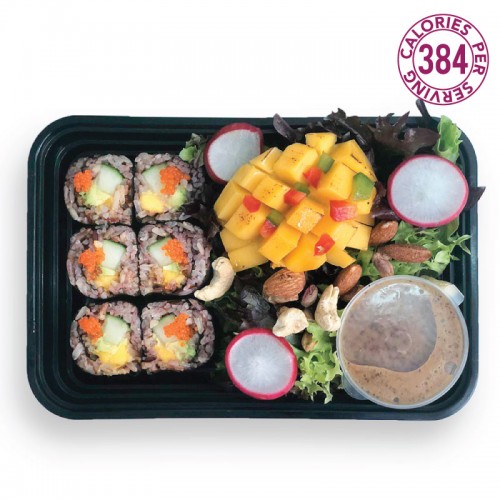 Ingredients: Vegetarian Maki with avocado, cucumber, mango, tobiko egg Mesclun Red ra..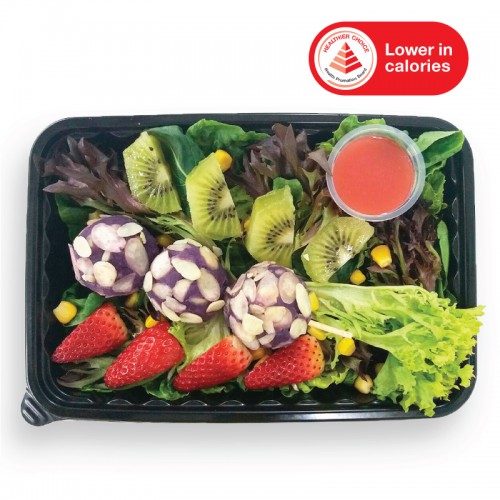 [Endorsed by Singapore's Health Promotion Board under the Healthier Dining Program] ..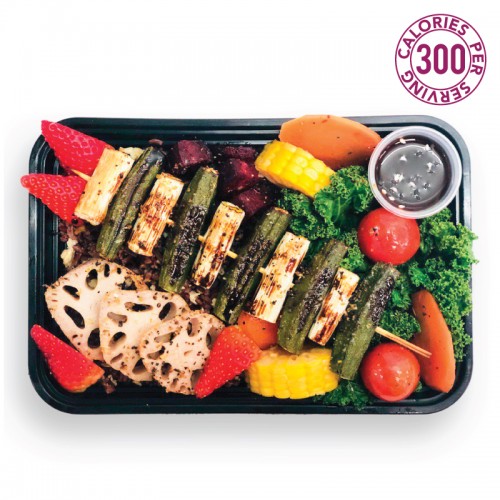 A lucky meal for a lucky lady. Ingredients: Grilled skewered Okra and leeks Lotus root ..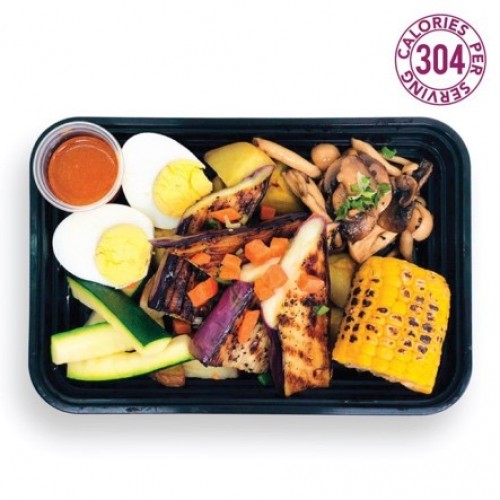 Feel like a superhero with this grilled vegetarian meal! Enjoy delicious vegs with spicy plum sau..
[VEGETARIAN] I miss you? No, we miss you! That's why we created 2 versions of this delici..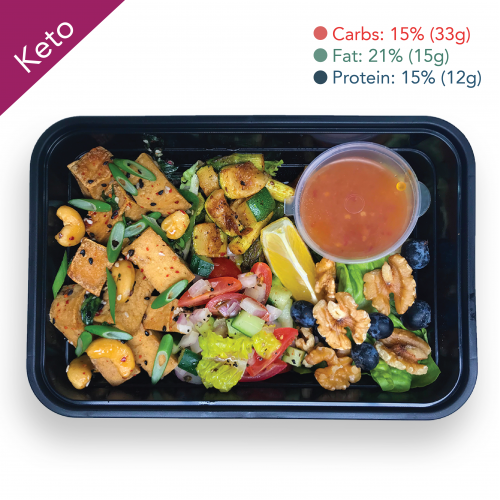 (VEGETARIAN ITALIAN) We're pretty sure you haven't tasted Keto Vegetarian this good b..