Menu
PASSHOLDER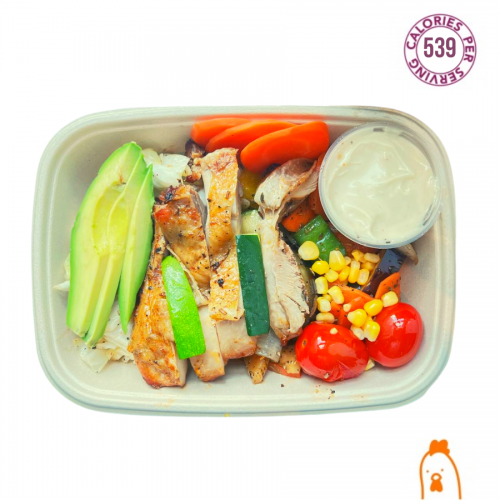 FESTIVE SERIES! Expect a burst of flavour to tickle your tastebuds while you tuck into this power..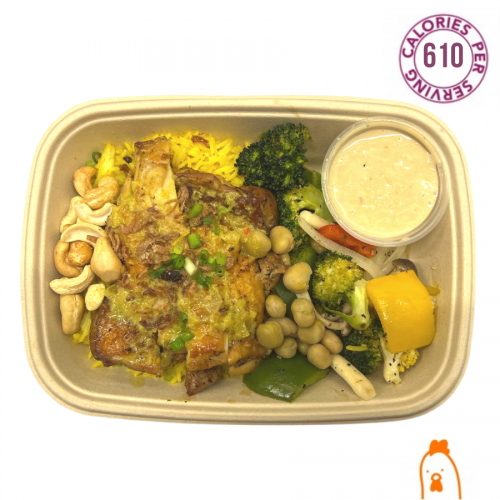 NEW LAUNCH! Warm Series Elevate your Festive Spirit! Wrap up the year on a healthy note by indulg..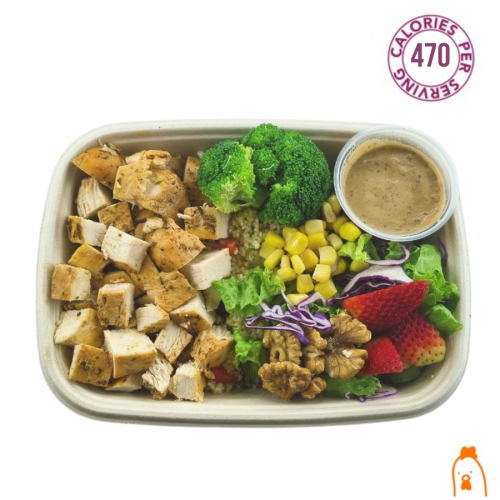 June Hari Raya Haji Special! Ingredients: Couscous salad Lettuce mix Red cabbage ..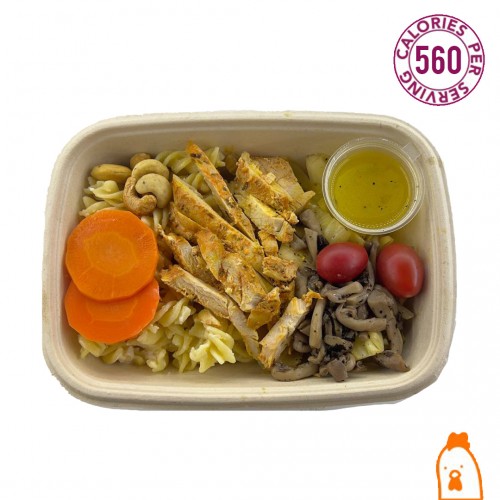 ASIAN INSPIRED SERIES! These Asian inspired series were created for an E-SPORTS competition ..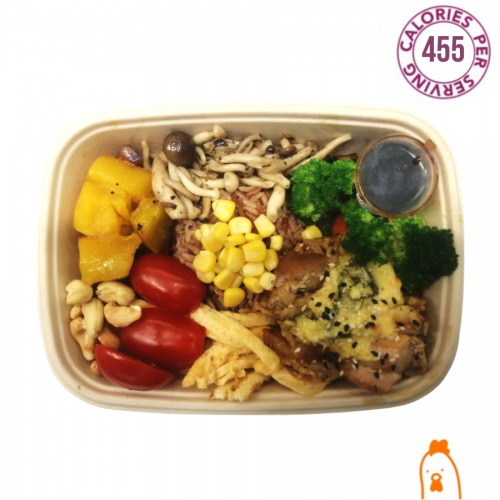 This sambal percik chicken is as good as it gets. Honestly. With balanced macros no less. Ingredi..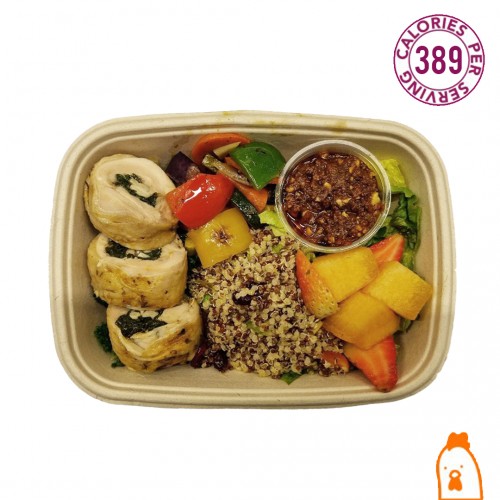 COMEBACK SERIES! Presenting AMGD's Gluten-Free chicken roulade with quinoa salad,..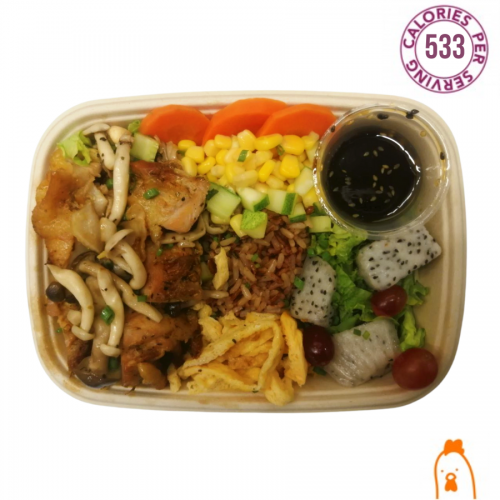 (KOREAN inspired) If you love Korean, this is made just for you! You can't get any better t..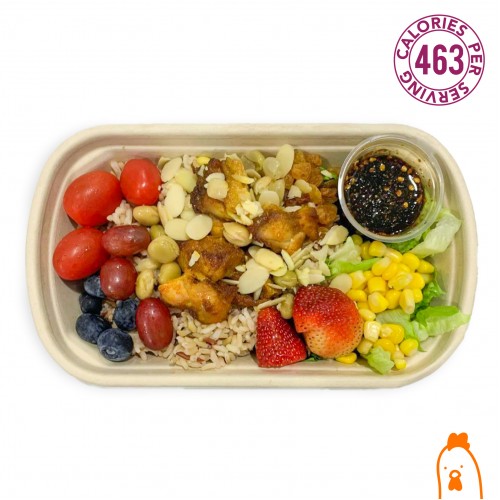 COMEBACK SERIES! This meal is only for VIP customers with >150 credits to check out from 26th ..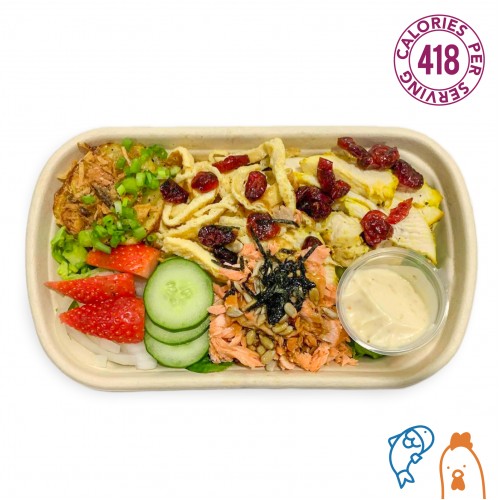 We've put a spin on the classic potato salad for something that's not too creamy, not to..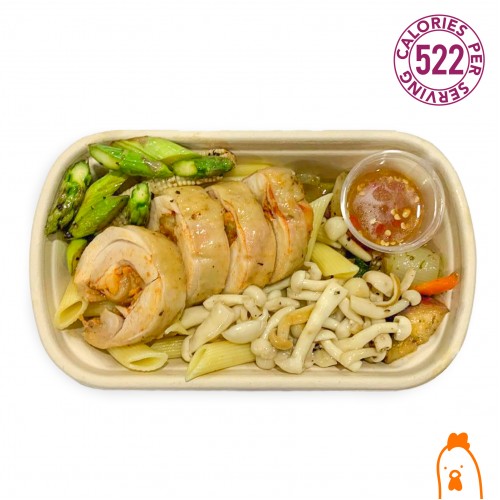 VIP COMEBACK SERIES! Keep rolling on throughout your day with this sensational chicken roll. It h..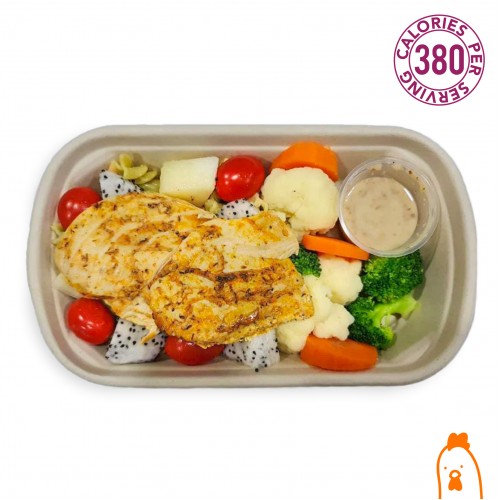 A kiss for you and a kiss for my Beau~ What's not to love about this chicken pasta combo wh..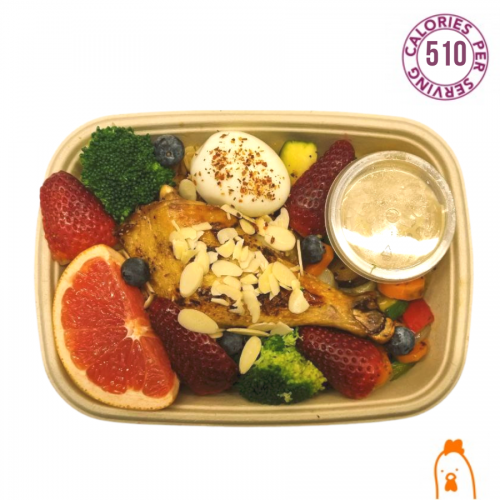 Let's get ready to party! Power up the AMGD way with pesto pasta & cajun chicken..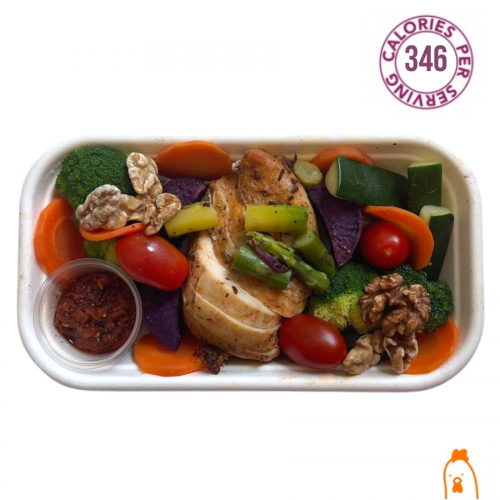 Breakfast, the most important meal to start your day right. Give yourself an energy boost with ..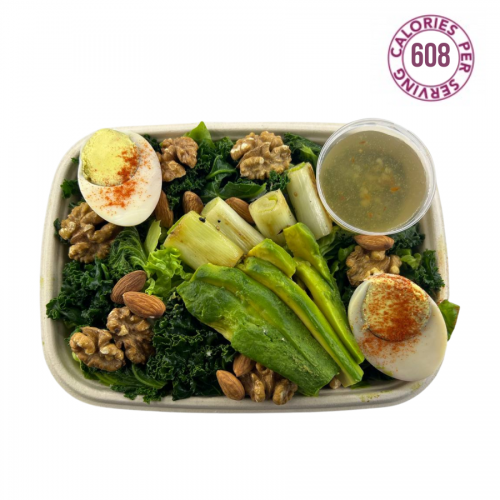 [KETO] Note: All keto meals macros reflect total carbs. Please refer to macro chart for dietary fibr..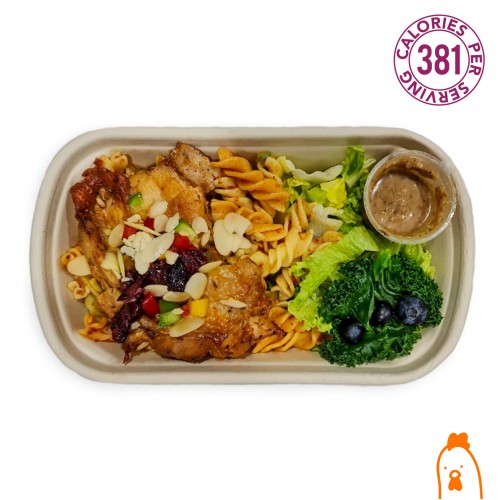 Less Carb, More Micronutrients Let the colours you see here serve as a remembrance of all the col..
Ingredients: Pan-seared roast beef with spring onion Aglio Olio farfelle Romaine lettuce ..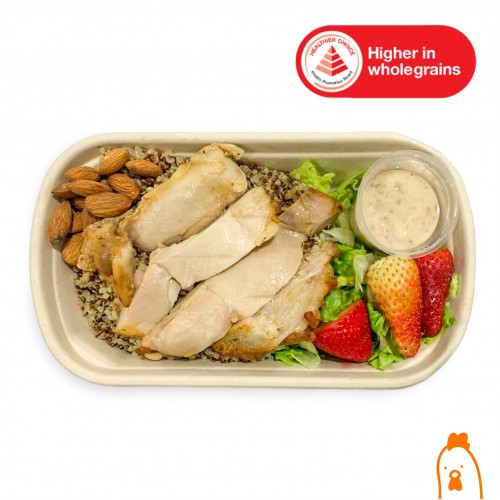 [Endorsed by Singapore's Health Promotion Board under the Healthier Dining Program] ..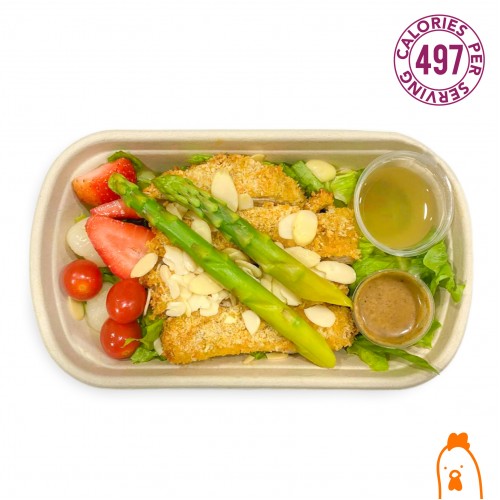 Be the type of person you'll want to meet ;) Ingredients: Baked breaded chicken Rom..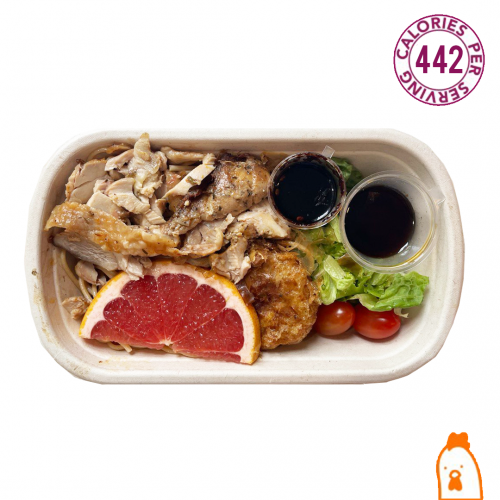 HARI RAYA COMEBACK SERIES! Let your taste buds blossom with a taste of Sakura. Matcha powder is r..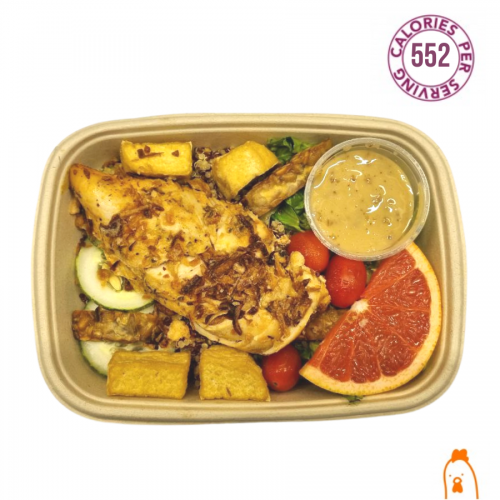 Women Of The Match + C Carbs
Ayam Penyet on some form of carbs? We give you quinoa. So healthy you won't feel guilty after ..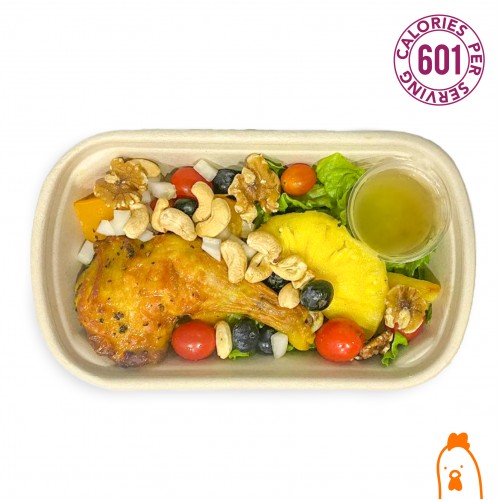 Our signature first creation, now with a carb boost to sustain your energy levels throughout the day..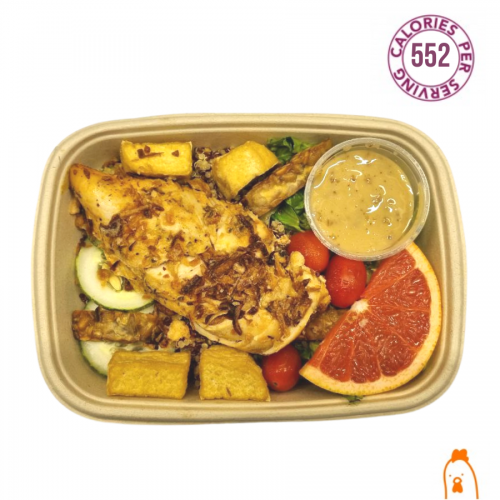 We honour all women who work hard for their family in this classic, delicious, local inspired chicke..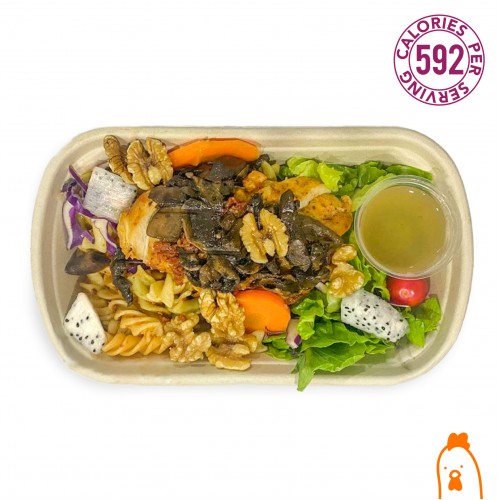 HARI RAYA SPECIAL! Want to pasta but want it health-ier? Delight your tastebuds with this basil p..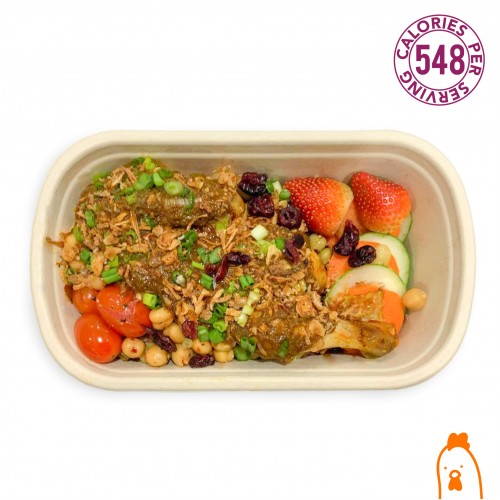 RAMADAN COMEBACK SERIES! RAMADAN SPECIAL! Oven baked half spring chicken and special rendang s..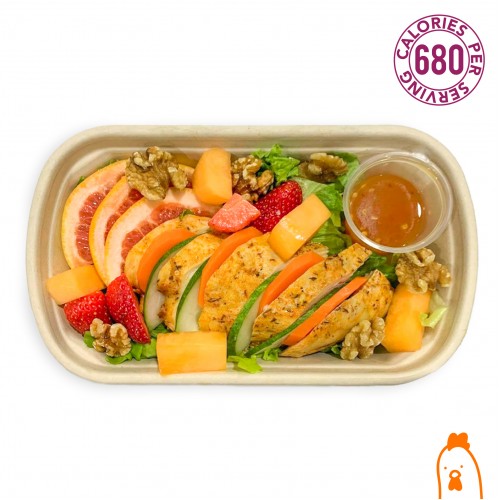 This is a CNY favourite when we first launched it. We have made it available all-year but pomegranad..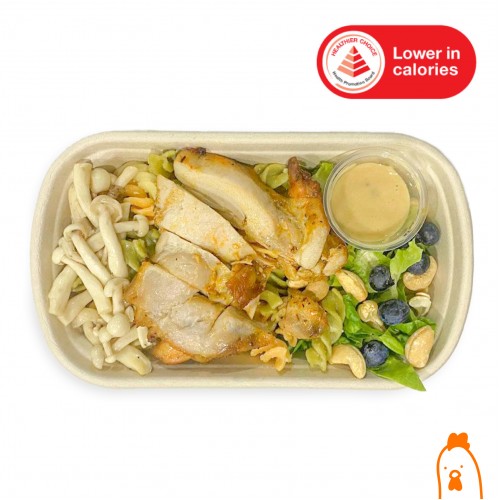 [Endorsed by Singapore's Health Promotion Board under the Healthier Dining Program] ..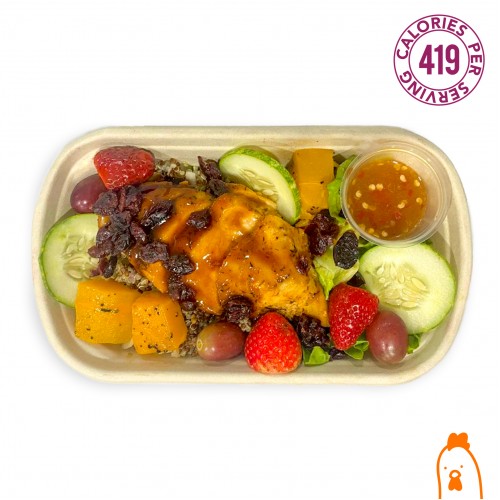 Sweet and savoury, you're gonna enjoy this char siu chicken meal with a smile on your face. Ch..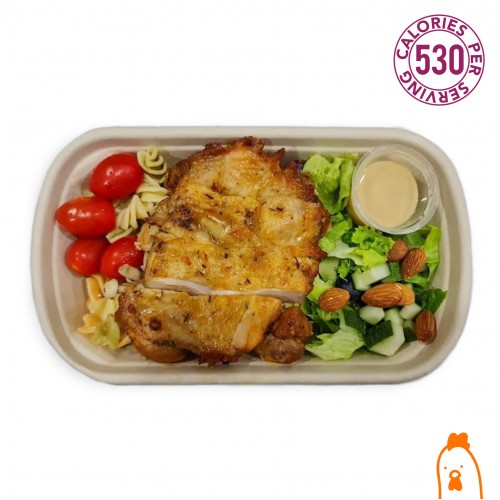 Have you seen a chicken walk? Don't you think it's soo cute? Feed your bones with protei..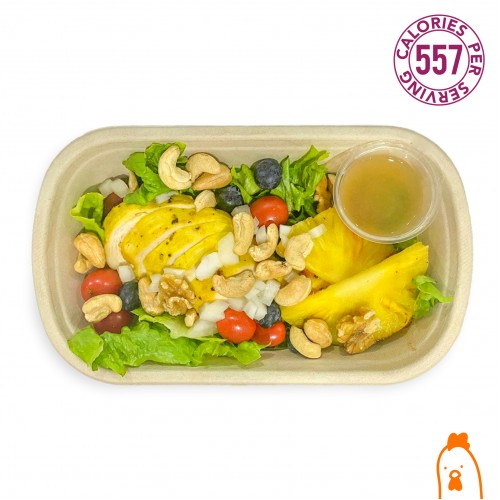 Grilled black pepper chicken with mixed greens and citrus vinaigrette dressing. A classic. You&rs..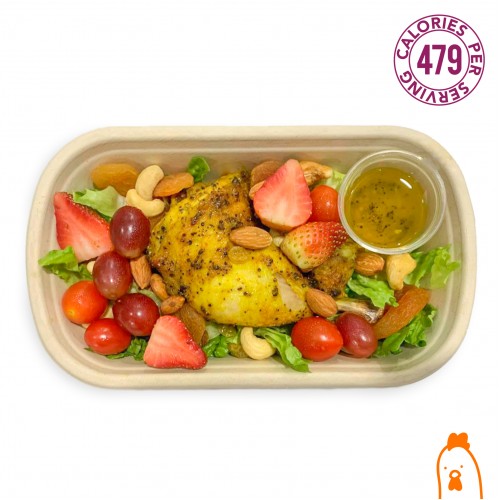 Take a break and sink your teeth into soft and tender grilled honey chicken with mixed greens and ci..