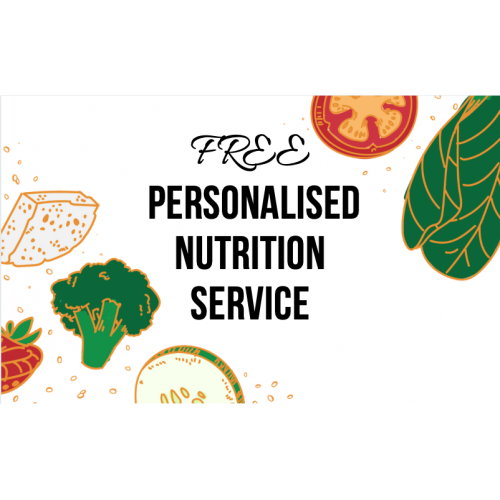 AMGD FREE Personalised Nutrition Service
It is true how the saying goes: "You are what you eat". Studies have shown that nutrition knowledge is one of the important factors that helps to promote behavior change and improve dietary habits.
Since we started in 2016, our plan was (and still is) simple: one healthy meal a day for everyone.
While that is still our main vision, we understand that navigating healthy eating can be confusing or intimidating, especially when there are so many factors to consider.
That is why we came up with a FREE Personalised Nutrition Service just for you!
Our team of nutritionists takes the guesswork out and will support you from start to finish. This individualised approach takes into account your preferences and goals to create unique meal recommendations from our database of over 700 meals so you can go about your daily activities without worrying about what to eat.
But everything starts with you, the decision to change.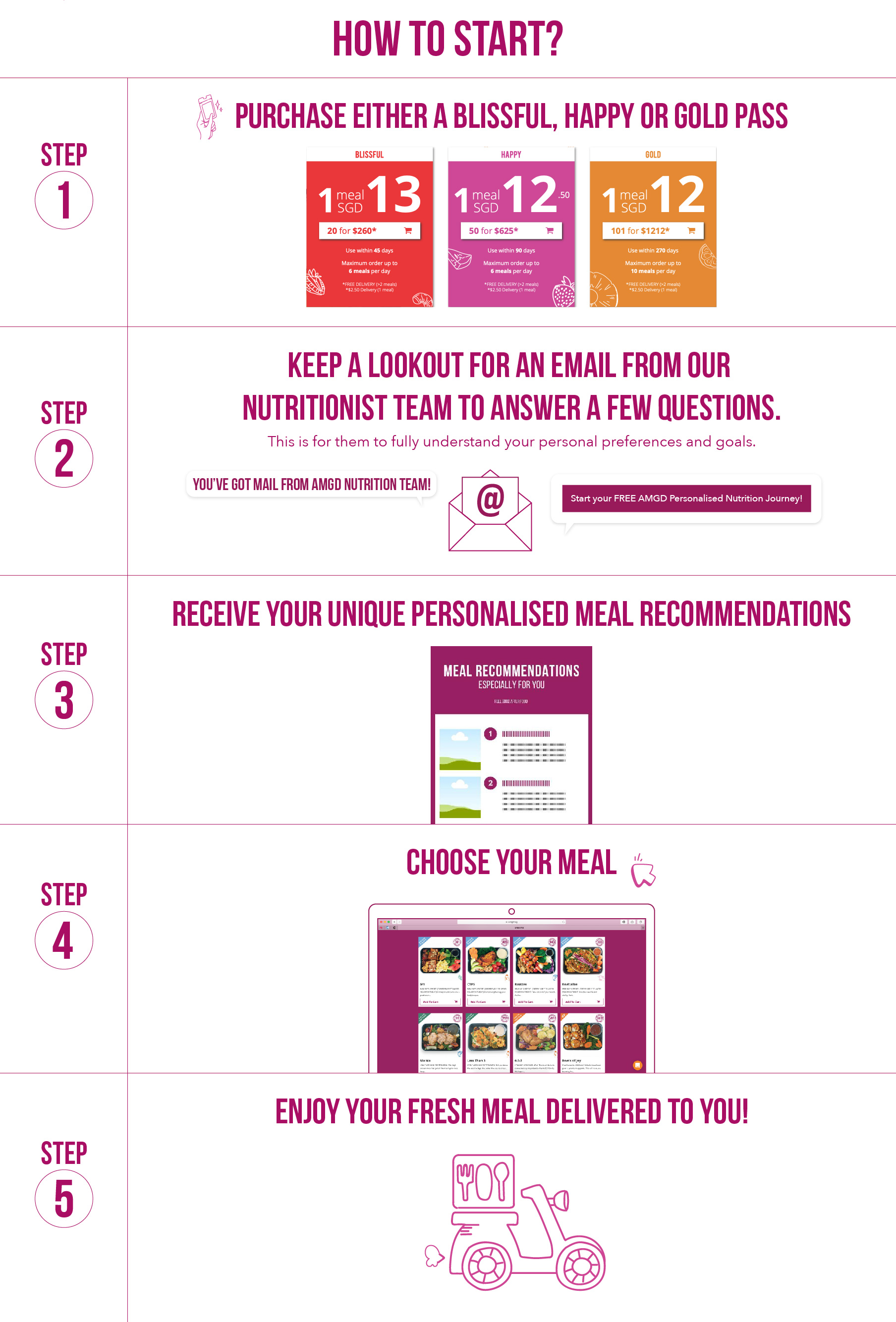 If you're a HAPPY or a GOLD passholder, we will check in with you for further review and follow-up to ensure you are on the right track towards your goals!
You can refer to the table below for a list of benefits for the different passes.