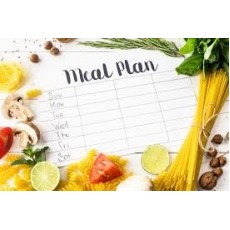 In this fast paced society, many of us barely have any leisure time after we get back from school or work. This leaves us little time to set aside time to cook our meals everyday, let alone healthy and nutritious meals. One solution to this problem is meal prepping. Meal planning and prepping are wonderful skills to have in your personal health and wellness tool kit.A well-thought-out meal plan can help you improve your diet quality or reach a specific health goal while saving you time and money along the way.
If you have never created a meal plan or are getting back into it after a long hiatus, it may feel a bit daunting. However, by starting small and investing time and effort into organising the meals, we can save a lot of time.
The best way to integrate a meal planning routine into your lifestyle is to make it a priority. It can help to regularly carve out a block of time that is solely dedicated to planning. One suggestion is planning all the meals and getting the required ingredients over the weekend so that this leaves us with easy and quick meals ready-to-eat on busy weekdays.
To read more, click the article for 23 tips to ease Meal Prep.